WHAT'S NEW

2003
January 2003
February 2003
March 2003
April 2003
May 2003
June 2003
July 2003
August 2003
September 2003
October 2003
November 2003
December 2003

2002
January 2002
February 2002
March 2002
April 2002
May 2002
June 2002
July 2002
August 2002
September 2002
October 2002
November 2002
December 2002

2001
April 2001
May 2001
June 2001
July 2001
August 2001
September 2001
October 2001
November 2001
December 2001
2000
April 2000
May 2000
June 2000
July 2000
August 2000
September 2000
October 2000
November 2000
December 2000
SPECIAL FEATURES
Tia Carrere
Margaret Cho
Church of Rhythm
Hiroshima
James Hong
Bruce Lee
Jet Li
Keye Luke
Martial Law
Minoru Miki
Lea Salonga
George Takei
Tamilyn Tomita
Ming-Na Wen
Anna May Wong
Russell Wong
HOME

SECTIONS
Featured Actors
Featured Actresses
Featured Directors
Featured Musicians
Book Authors
Cartoonists
Fashion Designers
Astronauts
Military Personnel
Newscasters
Politicians
Business People
Community Leaders
Athletics
Television Shows
Film Festivals
FILM REVIEWS
Crouching Tiger
Romeo Must Die
BOOK REVIEWS
Pursuing the Pearl
INTERVIEWS
Jacqueline Kong
Jocelyn Enriquez
Kiana Tom
ARTICLES
AA Hate Crimes & Fetish
Demise of Mr. Wong
EWP & Diversity
KA Churches
Lost Empire Review
Vincent Chin
SPEECHES
George Takei on Diversity
CLICK HERE
to enter a contest
to win a poster
from the film
"Cradle 2: The Grave
W h a t ' s N e w
MARCH 2003 NEWS
As we enter March 2003, these historical days are filled with tensions as people throughout the world ponders what will happen in the Middle East – along with its many effects in Europe, Asia and the United States.
With the knowledge that time is precious and limited for all of us, an invitation is extended to discover the many things and people that are from and/or affecting the Asian/Asian Pacific American communities.
Upon "CLICKING" on each link, one will have the ability to obtain additional in-depth information on each event.
FEATURED LEADERS
R.I.P.
UPCOMING EVENTS
CONGRESSMAN COBLE AND INTERNMENT
FILM NEWS
COMMUNITY NEWS
POLITICS
RACISM
DIVERSITY NEWS
TELEVISION NEWS
MUSIC NEWS
SPORT NEWS
AWARD SHOW NEWS
BUSINESS NEWS
GAMBLING NEWS
ONLINE NEWS
YOUR MUSICAL INPUT IS NEEDED as we seek identify the best songs from our music artists.
Click HERE to have your opinion heard on the following music groups:
Quell
Eskapo
Bad Candie
Second Wind
Ghost Orgy
Junoon
String Cheese Incident
N.E.R.D.
Vanessa Mae
A-Mei
Big Head Todd & The Monster
Maggie Kim
Florelie Escano
Phuz
Coco Lee (w/J.Y. Park)
FEATURED ARTISTS & LEADERS
GENE AND YULAN WANG
Gene (45) and Yulan (42) Wang are two brothers and successful entrepreneurs in these hard financial times.
Gene heads Bitfone Corp. in Laguna Niguel, which is developing software to wirelessly update cellular phones. Yulun, 42, runs Santa Barbara-based InTouch Health Inc., which is building a robotic videoconferencing device to help provide care for seniors in assisted-living facilities.
Amid extremely harsh conditions for entrepreneurial fund-raising, Bitfone raised $19 million in September in a second round of venture capital financing. Bitfone's main product is its MProve software, which is designed to help update cell phones with features such as digital photography and Web access.
The financing round was led by high-profile St. Paul Venture Capital – along with Nokia Venture Partners, Bitfone's original backer; Nexit Ventures; and 3i, Europe's biggest venture capital firm. They were oversubscribed, meaning more investors than expected were interested.
InTouch Health landed $1.5 million, in December 2002, from "angel" investors -- wealthy individuals who are willing to take risks in start-ups, with another "term sheet," or nonbinding financing offer, that a venture capital firm had recently submitted.
InTouch Health's videoconferencing device allows health-care professionals -- or friends and relatives of an assisted-living facility resident -- to provide advice or even companionship long-distance. The device is mobile, so doctors and relatives can remotely maneuver it with a joystick.
For assisted-living companies, the robot should enable them to leverage their limited personnel as they serve an aging population that is exploding in number. In the next 10 years, the number of Americans over 85 is expected to grow 38%, and the number of seniors requiring health-care support is projected to double.
Yulan states in his marketing pitch - "it's a solution to the aging population situation – not a little robot that scoots around."
These close knit brothers grew up in the technology hotbeds of Boston and the San Francisco Bay Area, sons of a linguistics professor.
Gene Wang, after studying computer science at UC Berkeley and attending Harvard Business School, he learned the rudiments of fund-raising as an executive at a string of high-tech firms, including the defunct Gold Hill Computers.
Yulun Wang earned a doctorate in electrical engineering at UC Santa Barbara before founding Computer Motion Corp., a robotic surgical device maker in 1989. After bringing Gene in as chief executive, Computer Motion raised $40 million in an initial stock offering in 1997.
After leaving Computer Motion, Gene went on to start PhotoAccess Inc., a digital-imaging company. He left there in 2000 after its hardware business was sold to Agilent Technologies Inc.
FIVE TIPS FOR
RAISING START-UP CAPITAL
Gene Wang, an entrepreneur for the last 20 years and former teacher of a Stanford University class called "The Art and Science of Raising Money," has five tips for people seeking start-up business financing:
Profile the potential investors.
Know which stage of investment they specialize in: "seed," early, middle or late. Learn about their risk tolerance and personalities. Contact companies already in the investors' portfolios to get a reading on the investors' style.
Strike a balance between quantity and quality.
Don't use a "shotgun" approach, such as calling 100 venture capitalists. But don't limit your options drastically by calling only a few. "A dozen good ones is about right," Wang said. "You have to romance the right people. You have to be able to look deeply into their eyes and tell them how much you love them, and how much they love you."
Leverage your contacts through networking.
Get to know each venture capitalist well enough to know whom he or she trusts -- "then you can 'triangulate' on the investor by getting the other person to reinforce their belief in you," Wang said. Some contacts may offer a delayed payoff, which makes fund-raising a "lifetime job,"
Set-up a "race."
Time is on the investor's side. The longer they wait, the more is known about the possible success or failure of the enterprise. For investors, the only incentive to rush is the fear of missing the next big thing. But it's important to introduce the notion of competition with subtlety, so as not to offend people.
Never give up.
Fewer than 1% of start-ups get venture funding, so the odds can be as daunting as those faced by screenwriters or actors. It's going to take a lot of 'nos' before you get to a 'yes.
In addition, resist so-called milestone-based financing -- a technique that helps venture capitalists limit their downside risk while maintaining their upside potential -- money is meted out in stages if targets are met, such as a certain product launch date or sales level by seeking money when none is needed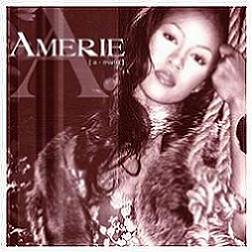 AMERIE
She is the host of her very own BET show entitled "The Center!" The show will air daily starting Monday, March 3rd at 3pm on BET.
Amerie (Amerie Rogers), the 22-year-old R&B chanteuse has a voice that's sweet, sassy, and sultry, with a hint of bad girl edge. Some influential music critics heralded this urban R&B singer as the new Mary J. Blige when she broke into the US pop charts in 2002.
What's remarkable about Amerie's rise is how fast it's occurred. She and Rich (whose previous credits include Mary J. Blige) began laying down the foundation for the album just two years ago.
Amerie's mother is from Korea and her dad is an African-American from North Philly. Amerie was raised in a military family, so the family moved often; she lived on bases from Alaska to Germany. The traveling stopped when the family moved to Virginia, and Amerie to Washington DC, which she has called home for several years. She studied English and Fine Arts at Georgetown University, all the while continuing to perform at local talent contests in an effort to break into the music business.
She teamed up with producer/songwriter Rich Harrison, whose previous credits included working with Mary J. Blige. Their demo material was of sufficient quality to earn Amerie a recording contract with Columbia Records.
Blending edgy beats with her melodic voice, Harrison produced an album that combined unique and traditional elements of jazz, soul, hip-hop, and R&B.
Through her mother, who is a painter, singer, and classical pianist, Amerie was exposed to the arts. Bolstered by those influences, Amerie began gravitating towards pop and R&B, getting into Madonna, Mary J. Blige, Toni Braxton and Whitney Houston. Along with a healthy dose of divas and classical composers, Amerie dipped into her father's old soul collection.
With the love of music and the desire to perform driving her, Amerie started studying dance, and in the 3rd grade, began to enter talent shows, which she continued to do throughout high school. After high school graduation, Amerie's family moved from Alaska to the East Coast, and once she had settled into her new hometown, Amerie decided to take her dreams to the next level; she began looking for an opportunity to get into the music business.
Through a friend, Amerie was introduced to DC native Rich, whose production skills had already caught the ears of noted industry heavyweights Jeff Burroughs and Darryl Williams of Rise Entertainment and Edwin Holmes of EHM.
She knew that she wanted to unleash a sound that was gritty, yet melodic – pretty, yet tough. They married Rich's hard-edged beats and well-crafted melodies to Amerie's soaring vocals.
Through all of this, Amerie makes sure to thank the One who made this all possible: "I wrote the outro, 'I'm Reminded,' as a thank-you to God for leading me to all of this. Through all the ups and downs and uncertainties, He was always in control. I was very passionate about my dreams, but I believe my parents' prayers really contributed to everything."
On February 28, 2003 – Cradle 2 the Grave starring Jet Li and DMX will open at theaters throughout the U.S.
As part of their promotion, click HERE to enter a contest to win the official poster from Warner Brothers.
OUR GOALS
The purpose of this section is the following:
OPPORTUNITY
to discover more about our dreams
UNDERSTANDING
our fears and our hopes and
UNCOVERING
invaluable and missing information
ADDITIONAL INFORMATION
For additional and specific details on the information listed below, please CLICK on the "Titles" listed below.

APA & MEDIA NEWS
ASIAN ONLINE DATING SERVICES
GrooveAsia and Click2Asia are two Asian/Asian Pacific American websites who have made the decision to provide "Online Dating Services." Note: "GrooveAsia" discontinued their service within two weeks of their launch.
R.I.P. – NORIKO SAWADA BRIDGES FLYNN
Norika Sawada Bridges Flynn, a Japanese American civil-rights activist and writer who successfully challenged Nevada's law barring mixed marriages, has died. She was 79.
GARY LOCKE'S RESPONSE
Democrats selected Gary Locke to respond to Bush's State of the Union. Click above to read his speech.
BUSH'S LUNAR NEW GREETINGS
Read President Bush's Lunar New Year Greetings and Proclamation.
BUSH'S "STATE OF THE UNION" SPEECH
Read President Bush's "State of the Union Address" addressing during these tumultuous times.
FILM REVIEWS OF "HERO"
Read reviews of Zhang Yimou's "Hero" that features actors such Jet Li and Maggie Cheung – among others.
JOHN WOO & MICHELLE YEOH IN "ROSEBUD"
Mary Ong, better known as Rosebud, and her exploits in the drug world, will soon be made into a movie with John Woo as the director and Michelle Yeoh as the star.
INTERVIEW: MIN-WOO HUNG
With online gaming increasing in popularity, read the interview from the creator of "Priest."
ASIAN EVASION ON TV
Helen Zia shares the non-existent status of Asians seen on television.
LODESTONE'S "OSCAR NIGHT"
Lodestone Theater Ensemble, with Orphans Theater Co. presents their 3rd Annual Oscar Night Party hosted by the cast of "Better Luck Tomorrow."
APA'S ON TV

February 17 – 23, 2003
COBLE "INTERNMENT" STATEMENT
North Carolina congressman who heads a homeland security subcommittee said he agreed with the internment of Japanese-Americans during World War II.
Congressman Coble is the chairman of the Judiciary Subcommittee on Crime, Terrorism and Homeland Security.
Listed below are the various responses to his stance and additional information
PETITIONS AGAINST CONGRESSMAN COBLE
Listed below are some petitions regarding Congressman Coble's action
MARGARET CHO'S AUTOBIOGRAPHY
Read how Margaret Cho faced various issues that include battling her her eating disorder issues.
FBI RECRUITS CHINESE
The Federal Bureau of Investigation is recruiting Chinese students at American universities to gain insight into what it says is an intensified effort by the Chinese government to obtain militarily useful technologies in the United States, according to law enforcement officials.
FINANCIAL NEWS OF EAST WEST BANCORP
East West Bancorp Inc. said Thursday that profit rose 33% for the fourth quarter and 28% for the full year, but investors who had hoped for more battered the stock of the San Marino bank.
REVIEW: DJ KRUSH'S "SHINSO"
DJ Krush conducts this excavation project in his signature, collaboration-heavy fashion, alongside notable backpack darlings Anticon and Anti-Pop Consortium and dub luminaries Sly and Robbie.
EAST WEST PLAYERS NEWS
Check out the latest news and productions from the East West Players
FILM REVIEW: SHANGHAI KNIGHTS
Read CNN's review of Jackie Chan's latest film – "Shanghai Knights" – among others
THE HUMOR OF YAO
Both of Yao's major endorsement deals have included commercials that incorporate humor to pitch their products. In an ad for Apple computers, Yao is sitting on an airplane next to diminutive actor Verne Troyer, who plays Mini-Me in the ``Austin Powers'' movies. Each pulls out a computer. Yao's is tiny, Troyer's is large.
In a Visa spot, Yao is perplexed by the oft-repeated phrase ``Yo'' in a New York souvenir shop, repeatedly trying to correct the pronunciation to ``Yao.''
Note: Discover why there aren't more development of athletic talents in China.
CHINESE AMERICAN CINEMA
Chinese-Americans and Asian-Americans are emerging into the limelight by dealing with sympathetic subjects, providing positive images of the Chinese-American and by winning their own roles as actors and actresses. Most important, as filmmakers they are doing it by making their own statements about the Chinese-American experience.
MICHAEL CHANG'S LAST YEAR
Chang announced that the upcoming season will be his last on the ATP tour, and at the ripe old age of 30 he will devote more time to his family, friends and foundation.
MATIKO IN "COUNTERSTRIKE"
Marie Matiko can be seen in TBS' suspense thriller from the author of Crimson Tide – along with Rob Estes, Joe Lando, and Rachel Blakeley on Sunday, March 2 at 8:00 P.M./ET.
SUPPORTING "BETTER LUCK TOMORROW"
Parry Shen shared the following "firsts"
It is the first Asian American film ever to be picked up at the Sundance Film Festival.
It is the first film ever purchased and distributed by MTV Films.
It is the first all Asian-American cast to be widely distributed by a studio in a long time.
DAVID MAGDAEL'S "APA 1ST WEEKEND FILM CLUB
Read David Magdael's monthly e-zine that describes the latest news on upcoming Asian Pacific American film news.
JACKIE CHAN: TRACES OF A DRAGON
Mabel Cheung and Alex Law wrote, produced and directed Jackie Chan: Traces of a Dragon where they recorded the revelations of Jackie Chan's parents, accounting for a life of danger, hardships and emigration which Jackie Chan himself knew little about.
CHARLIE ANGELS 2 – PREVIEW INFORMATION
Discover some preliminary information on the plot, casting, fight choreography and other details.
RONNIE YU AND "FORMULA 51"
Ronny Yu has been involved with the brilliant satire Bride of Chucky, Bride with White Hair and Freddy vs. Jason. His latest project is Formula 51 starring Samuel L. Jackson. Read the interview that reveals his personal passions.
AROUND THE WORLD IN 80 DAYS
Hear from director Frank Coraci and Jackie Chan as they discussed the planning that went into integrating the film's action and comedy.
STRENGTH OF FAMILIES
Museum of Tolerance's special exhibit called "Finding Our Families, Finding Ourselves," and produced by actor and comedian Billy Crystal and his wife Janice revealed Michelle Kwan stating that "My grandfather couldn't speak English, he couldn't even read Chinese, but he knew he was running to a better life. "but he knew he was running to a better life. And in this country, anybody can have a better life."
Kwan knows that she would not be a four-time figure skating world champion, a seven-time national champion or the owner of Olympic medals. She would not be a 22-year-old with so many options -- also by a future that will allow her to be whatever it is she wants.
ASIAN AMERICAN IDENTITY PROBLEMS
While Asian-Americans have a very rich culture, often they suffer from problems of identity crises, as do many in this country. Should one maintain a sense of family history? Or is it better to try to blend in and assimilate with the rest of America? Read how AAs can deal with this issue.
RACISM DIRECTED AT CHARLES WANG
Despite his enormous success and wealth, Charles Wang had tasted the power of racial prejudice.
In 1998 Wang had initiated a $9 billion hostile tender offer for the shares of Computer Sciences Corporation (CSC). The Washington Post weighed in on the side of CSC's management by alluding to CA's "ties to foreigners".
It was a pointed reference to Wang's origin and CA's clients in China. The suggestion was that becoming linked with CA would jeopardize CSC's contracts with U.S. government agencies.
After much agonizing, Wang dropped the tender offer. The episode remained in his mind as his first encounter with overt racial discrimination in the business world. That his ethnicity might negatively influence the government's pending investigation would certainly have entered his mind.
LEE – TONE POET OR HITMEISTER
With his upcoming film on the "Incredible Hulk" upcoming, discover how people are waiting to see if Ang Lee is a Tone Poet or Hitmeister.
WB'S 1ST ASIAN LANGUAGE PRODUCTION
The first Mandarin-language movie (Turning Left, Turning Right based on Jimmy Liao's book) made by Warner Brothers began in Taipei under the direction of Hong Kong's Johnnie To of Hong Kong starring Hong Kong actor Gigi Leung and the Taiwanese-born Takeshi Kaneshiro.
ALLEGED RACISM IN UTAH
Members of Utah's Asian community are stressing the need for a state hate-crime statute this week after a Chinese American boy was assaulted by at least one Anglo classmate.
IMMIGRANTS IN CONNECTICUT
Asian Family Services. a mental health agency in Hartford, Connecticut is trying to help immigrants from Southeast Asia who might otherwise slip through the cracks of the "Model Minority" statistics.
FANG LAYS OFF STAFF
The Fang Family-owned San Francisco Examiner, a once-fabled newspaper that has been struggling to survive in the shadow of the dominant Chronicle, fired most of its editorial staffers Friday, but planned to continue publishing.
E-BAY URGED TO DROP RACIST COLLECTIBLES
Activists asked the Internet auction giant eBay to stop listing items they say are racially offensive and demeaning to blacks while violating its own policy that discourages sellers from listing items that promote racial intolerance.
MATSUI HEEDS THE DEMOCRATIC PARTY'S CALL
U.S. Rep. Robert Matsui (Sacramento), 61, has been in Congress for nearly a quarter century. House Democratic leader Nancy Pelosi of San Francisco has asked him to lead the Democratic Party's uphill fight to win control of the House of Representatives in 2004.
1ST KOREANS IN THE US - 1882 OR 1896?
An advertisement in Koream Journal (December 2002, Vol. 13 Number 12) for The Centennial Celebration of Korean Immigration suggests the January 13 is "the exact date of arrival of the first Koreans to the United States." What about Koreans who came to America before 1903? How do they define "immigration"? Sources of Korean and Korean American history indicate there is something different than what the ad suggests.
DANIELLE STEEL IS SUED
Read why Diana Chow, a Chinese American woman who was in-house accountant for Danielle Steel for a year beginning in the summer of 2001, is suing the novelist, accusing her of discrimination and harassment.
HA SEUNG-JIN – KOREA'S YAO MING
South Korea's tallest basketball player Ha Seung-jin is stepping ahead with plans to advance to the NBA following a successful test, which was administered by an American sports agency early in 2003.
RAINBOW GIRLS
These women and three others who have remained close since their Cordova High days are called the "Rainbow Girls" to reflect their racial mix and their goals to have racial harmony in their own lives – as part of a larger project in Sacramento, California.
2 WAY STREET OF BIAS
Read how many blacks and whites find race issue can be a minefield
Bias is a two-way street. Anthony Brown used to run a newspaper for an African American church. He was ordered to fire a white accountant he'd hired. "It had nothing to do with job performance. The bishops of the church were prejudiced."
RACIAL TRAILBLAZERS
Learn how if more people challenged racist humor, "there wouldn't be many people making snide remarks behind closed doors and the status of race relations would be completely different," said Arnoldo Torres, a Latino activist.
LI YANG'S "BLIND SHAFT" IN BERLIN
Director Li Yang takes his camera deep into China's dangerous illegal coal mines to show the conflict between traditional values and rampant commercialism in the powerful drama "Blind Shaft" at the Berlin Film Festival.
BOLLYWOOD AND SMOKING
Read how three out of four films produced by India's prolific film industry over the past decade show their stars smoking, according to a new World Health Organisation survey. Teenagers who watch Bollywood characters smoke are three times as likely to do so themselves.
NORTH KOREA'S "HOLLYWOOD"
At Korean Film Studios, North Korea's answer to Hollywood, local box office film smashes are dedicated to epic portrayals of heroic struggles against outside aggressors, usually American -- a case of art imitating life
MULTI-RACIAL WORSHIP
On the fourth Sunday of every month, the Calvary Christian Center in Del Paso Heights hosts the biggest multiracial party in Northern California with a congregation of 1,000 African Americans, Ukrainians, Filipinos, Fijians, Latinos, Chinese, Navajos, Gypsies and white folk in a rousing rendition of "Break Down The Walls!"
STONES ROLL IN CHINA
The British rockers tentatively plan to perform their first concerts ever in Beijing and Shanghai in early April 2003. The tabloid Beijing Star Daily devoted a full page to the Stones with colour photos of them in concert and a headline that declared, "Rolling Stones finally 'rock' to China."
LARGEST CANTO-POP CONCERT
"The Twins" were featured in the TVB fund-raising event (along with Juno Mak and Sally Yeh) in the largest Canto-Pop Concert in North America.
MTV ASIA 2003 AWARD WINNERS
Some of the winners include Yu Quan, Sammi Cheng, j.t.L, Regine Velasquez, Stefanie Sun, Jay Chou, Robbie Williams, Blue, Linkin Park and F4
FILIPINOS HONORED
Hollywood's Celebrity Centre International hosted "Celebration 2003."
This annual event honors the best and the brightest among the Filipino Americans in the Southland. Performers such as Candy Pangilinan, Jed Maddela, David Maquiling, Gary Valenciano, Lani Misalucha and Side A – among many others - were recognized.
BANKING IN CHINA
Under terms dictated by the World Trade Organization, China must open its financial markets to more foreign banks in 2006. As a result, many Chinese American banking institutions are US citizens/companies doing business in China.
SAM TOROSIAN – INVENTOR OF PAI GOW
The Boyle Heights-raised son of Armenian immigrants, Torosian was trying to save his struggling casino. He bet correctly that pai gow poker's blend of ancient Asian influences and straight-ahead poker would deal a winner.
S.F. INTL. AA FILM FESTIVAL
On March 6 – 16 2003 - more than 130 films and videos from 15 countries will be seen at the 21st San Francisco International Asian American Film Festival providing a cinematic showcase telling a compelling reflection of Asian America and the Asian diaspora.