WHAT'S NEW

2002
January 2002
February 2002
March 2002
April 2002
May 2002
June 2002
July 2002
August 2002
September 2002
October 2002
November 2002
December 2002

2001
April 2001
May 2001
June 2001
July 2001
August 2001
September 2001
October 2001
November 2001
December 2001
2000
April 2000
May 2000
June 2000
July 2000
August 2000
September 2000
October 2000
November 2000
December 2000
SPECIAL FEATURES
Tia Carrere
Margaret Cho
Church of Rhythm
Hiroshima
James Hong
Bruce Lee
Jet Li
Keye Luke
Martial Law
Minoru Miki
Lea Salonga
George Takei
Tamilyn Tomita
Ming-Na Wen
Anna May Wong
Russell Wong
HOME

SECTIONS
Featured Actors
Featured Actresses
Featured Directors
Featured Musicians
Book Authors
Cartoonists
Fashion Designers
Astronauts
Military Personnel
Newscasters
Politicians
Business People
Community Leaders
Athletics
Television Shows
Film Festivals
FILM REVIEWS
Crouching Tiger
Romeo Must Die
Snow Falling in Cedars
BOOK REVIEWS
Pursuing the Pearl
INTERVIEWS
Angela Lin
Billy Crawford
Hyepin Im
Jacqueline Kong
Jocelyn Enriquez
Kiana Tom
Larissa Lam
ARTICLES
AA Christian Music
AA Hate Crimes & Fetish
Burning of a Chinatown
Demise of Mr. Wong
EWP & Diversity
Improving 501c-3 Orgs.
KA Churches
Lost Empire Review
Politics
Vincent Chin
SPEECHES
George Takei on Diversity
GENERAL ARTICLES
21st Century Racism
AA Stereotype
Amy Tan Interview
APA Discriminatin
AsAm Females
AsAm Male Bashing
Asian American Image
Asian Attitude
Asian Male
Asians on Campus
Asian Stereotypes
Color Blind World
Demographic Figures
Hate Crimes (1998)
Hate Crimes (1999)
Hate Crimes on the Rise
Model Minority
Minority Report (TV)
Nightline on AsAm's
Nightline on Immigrants
Origin of Stereotypes
President's Initiatives
Racism
Racism - Angela Oh
Racism - Angelo Ragaza
Racism - Gary Locke
Racism - John Kim
Racism (Military)
Racism - Norman Mineta
Racism - Phil Tajitsu Nash
Racism - Steward Ikeda
Racism (Views)
Stereotypes
Then and Now
What Kind of Asian?
White House Prejudice
Yellow Face
W h a t ' s N e w
LATEST NEWS FOR JULY 2002
Our invitation is extended to discover various Asian American leaders listed below, information on our past victories and the many great things that are presently happening in our communities.
For an upcoming article, we are seeking your views on your choices from the Asian/Asian Pacific American communities of the most successful, prominent and high-profiled example of the following
Actor/Actress
Film Producer/Director
Landmark Film
Musicians/Artist
Community Leader
Politicians
Athlete
Pioneer (Actor/Actress)
Click HERE to share your choices and the reasons behind your respective choices.
YOUR MUSICAL INPUT IS NEEDED as we seek identify the best songs from our music artists.
Click HERE to have your opinion heard on the following music groups:
Francis Kim (folk rock)
Karmacy (rap)
Second Wind (r&b)
Gorillaz (hip-hop)
String Cheese Incident (jam band)
Junoon (rock)
Regine Velasquez (pop)
CoCo Lee (pop)
Kevin So (alternative folk)
Emm Gryner (alternative folk)
Losing Daylight (alternative)
Rachael Lampa (Christian pop)
LA Cat (reggae)
Kailu Yu (dance)
RiverMaya (opm rock)
Click HERE on your views if people would come to a Hollywood night club showcasing prominent Asian Pacific American music artists.
FEATURED ARTISTS & LEADERS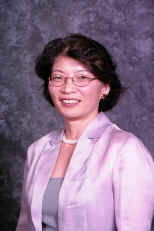 She is Verizon's senior vice president of Advanced Services and is responsible for the company's consumer and small-business digital subscriber line (DSL) and dial-up Internet services, as well as building its nationwide long-distance network.
Harvey was born in Japan and came to the United States when she was 17 years old. This Rutgers College of Engineering graduate was president and CEO of Verizon Global Networks Inc., a Verizon subsidiary responsible for developing and operating the company's long-distance network prior to her present job.
Her honors include the Tribute to Women in Business Award; the New Jersey Women of Achievement Award and the Asian American Achievement Award from the Asian American Heritage Council of New Jersey.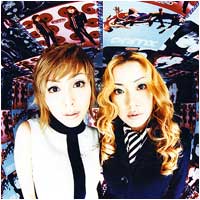 In 1995, Ami Onuki and Yumi Yoshimura were two out of thousands hopefuls at a Sony audition for fresh talent. They eschewed superstar glamour for a more playful, casual and hip image.
Ami and Yumi, better known in Japan as Puffy, have been at the top of the J-pop game for more than half a decade. Despite the current slump in music sales, they are still selling 14 million c.d.'s in Japan.
Puffy AmiYumi have several albums in Japan to their credit, but only two North American releases - Spike, and the forthcoming Illustrated History, which is a greatest hits package that was released May 21 in the States.
Puffy AmiYumi nixed J-Pop's cheesy synthetic sounds by combining diverse genres such as jazz, disco and '60s and '70s rock to create a tuneful sound. Despite being compared to everyone from ABBA to ELO ("Don't Bring Me Down") to the Cardigans, they've tried to remain original and with a sound that appeals to the young and the old. As a result, they have become among the best-selling artists in Japan. Their debut single, "Asia No Junshin," sold more than one million copies alone
They've also served as hosts of a hit TV series (called Pa-pa-pa-pa-Puffy); licensed their look for shoes, accessories, and action figures; and-increasingly-become the darlings of the hip set throughout Europe and North America.
Their first North American tour, entitled The Rolling Debut Revue 2002, launches July 6 at Hollywood's Spaceland and wraps on the East Coast a few weeks later. It includes opening for the B-52's at San Francisco's Fillmore and shows in Canada,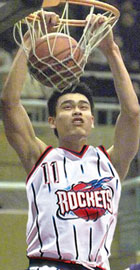 China's most popular basketball player was the first foreign-born No. 1 NBA draft pick.
The 7-foot-5 Yao Ming will leave Shanghai for Houston, where he could start next season.
Yao, 21, will continue working in Beijing with the national team until October, when the Asian Games end. He will train with the Houston Rockets intermittently and then join the team for its regular Fall training camp.
Yao averaged 32.4 points, 18.9 rebounds, 4.5 blocked shots and 1.5 steals per game for the Shanghai Sharks last season.
Scouts say that he's got quickness, great size, agility, shoots with range, makes 3-pointers and basketball sense.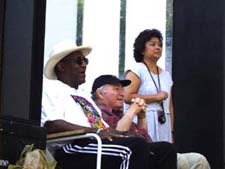 For more than three decades, Darlene Chan (seen with Bill Cosby and George Wein in the picture on the right) has been producing festivals with George Wein and Festival Productions, Inc. As an associate producer, Darlene bears major responsibility for the Playboy Jazz Festival's successful outcome that includes extraordinary preparation and behind-the-scenes work
She started out as a 12 years old music fan and listening to Jimmy Lyons -the founder of the Monterey Jazz Festival.
In 1967, while at UC Berkeley, she started the first UC Jazz Festival with Ralph J. Gleason for 25 years. George Wein, promoter for The Newport Jazz Festival and others, read about this twenty- year-old Asian-American woman putting on a jazz festival and consequently asked her to join him on a part-time basis doing production work while touring with the various groups.
Upon graduation and the first Playboy Jazz Festival, she started to work full-time work with George Wein's Festival Productions.
Her selection of talent (both new and established) for the Festival starts almost immediately after the event for the next year. Herself and/or her staff see any new talents for any festivals that are being planned.
As a result, the Playboy Jazz Festival was the first to include Latino jazz artists.
She is always be trying to bring in new acts while bringing back crowd favorites every year, like Poncho Sanchez, that will make the Playboy Jazz festival a fun time so people want to keep coming back.


OUR GOALS
The purpose of this section is the following:
OPPORTUNITY
to discover more about our dreams
UNDERSTANDING
our fears and our hopes and
UNCOVERING
invaluable and missing information
APA & MEDIA NEWS
JUDGE ROBERT TAKASUGI RULING
Los Angeles U.S. District Judge Robert M. Takasugi, a Democrat appointed by former President Ford, ruled that the process by which the government classifies groups as terrorist in nature deprives the organizations of their constitutional rights. The rulings come at a time when many Americans fear more terrorist attacks and feel an urge to display their patriotism with American flags on their homes, businesses and cars.
His recent ruling on terror groups did not stir the national outcry of the pledge ("under God) decision, but it too was based on a reading of the Constitution that protected individual rights at the expense of government and in defiance of public attitudes in the wake of Sept. 11.
The federal district judge said the law classifying terrorist groups denies organizations their constitutional due-process rights because they are not given a chance to rebut the allegations before being put on the list.
At the age of twelve, Robert M. Takasugi was among the 130,000 residents of Japanese descent who were interned in concentration camps throughout the western United States.
Takasugi's decision to become a lawyer was spurred by childhood experience. When he was 11, the U.S. government gave his family two weeks to vacate their home in Tacoma, Wash., and report for relocation to an internment camp at Tule Lake, Calif., along with thousands of other Japanese Americans.
Received a degree from UCLA and joined the US Army. His commitment to equal justice brought him to law school, where Takasugi graduated in the top 5% of his class at USC and took to the streets of East Los Angeles, representing many of the sixties' civil rights protestors.
Judge Takasugi became the first Japanese American appointed to the federal bench in 1976. He has authored important opinions and has been involved with groundbreaking cases while being a mentor to many law students and attorneys.
"UNDER GOD" DECISION SUPPORT

Both Rep. Robert C. "Bobby" Scott (D-VA) and Rep. Mike Honda (D-CA) joined Rep. Pete Stark (D-CA), to cast votes in support of the court's "under God" decision.
RACIST POLITCAL CAMPAIGN LETTER IN TEXAS

Mayor David Chiu (along with State Senator Jeff Wentworth and State Representative Rick Green) joined the local branch of the National Association for the Advancement of Colored People (NAACP) to call for an investigation into a racist campaign letter.
The unsigned letter, paid for by a group calling itself "San Marcos Citizens for Traditional Values," was distributed in San Marcos. It attacked the racial and gender diversity of the current San Marcos City Council as well as the ethnic background of several of the candidates running for local office in the days before the runoff election.
The letter also expressed support for candidates who represent the "traditional Texas family values" that others in the race or on the council do not.
PARTNERSHIP TO INCREASE GOVERNMENT JOBS

U.S. Secretary of Labor Elaine L. Chao and Director Kay Coles James of the U.S. Office of Personnel Management formed a partnership to identify and increase the number of qualified Asian Pacific Americans (APA) for leadership and management positions in the federal government.
This unique partnership will work to overcome two of the challenges faced by the federal workforce: a major human capital shortage as the baby boomer generation retires over the next five years; and an insufficient number of APA's in the workforce -- currently, only 2.1 percent of APA's serve in the senior executive levels.
UC TERRORIST TO "STAR WARS' QUEEN

Ayesha Dharker, who captured the attention of actor John Malkovich last year when he raved in The New York Times about her performance in the title role in the 1998 film set in the jungles of Sri Lanka (The Terrorist) is Queen Jamillia of Naboo in Star Wars: Episode II Attack of the Clones.
NYC'S CHINATOWN'S NEW MEDICAL CENTER

A new state-of-the-art medical center opened at 268 Canal St. in the heart of the nation's largest Asian-American community to meet the needs of thousands of mainly low-income, uninsured or under-insured Asian-Americans in lower Manhattan - many of whom lost jobs as a result of Sept. 11.
The $5.5 million clinic is named after Charles B. Wang, chairman of Computer Associates International Inc., who personally donated the majority of its funding. It will provide a variety of basic health-care services, including treating mental-health and respiratory problems that have dramatically increased in the neighborhood over the past six months.
SASSA LEAVES NBC

Scott Sassa officially leaves his position as head of all NBC's West Coast operations, as Jeff Zucker takes over his position after 18 months as NBC Entertainment president.
Sassa will remain with NBC in a new role that network brass said would focus on "strategic projects and exploring ways to extend the corporate brand in new and competitive arenas," reporting to NBC chairman and CEO Bob Wright and Lack.
DISCRIMINATION AT BOEING

A lawsuit alleging discrimination by The Boeing Co. against Middle Eastern and Asian-American engineers has been certified as a class action by a federal judge in Seattle.
The class covers 1,000 to 2,000 engineers in Washington state whose national origin or ethnic background is from seven countries: Cambodia, Vietnam, the Philippines, India, Pakistan, Afghanistan or Iran. The class is limited to those who worked for Boeing anytime after October 12, 1996.
The decision by U.S. District Judge Robert Lasnik contends that Boeing discriminated in salary and retention of engineers from the named countries.
Boeing has faced discrimination complaints before. Since January 1999, the aerospace company has agreed to pay out at least $19.5 million to African-American employees, women and other minority workers who contend they were discriminated against in pay and raises. (AP)
RUTH ASAWA AND MASASHI MATMUMOTO

Ruth Asawa and Masashi Matsumoto join other Californian artists in preparing for a big Christmas surprise for Los Angeles and San Francisco. They will be changing the boulevards and plazas of both cities into giant open-air museums with an exhibition of new paintings on billboards. Other artists include Ed Ruscha, Mendij, Rick Griffin, Neon Park XIII, D.J. Hall, Karen Carson, William Wiley, Victor Moscoso, Isabella Kirkland, Horace Washington, and Paul Whitehead exhibited. Their work will be seen on a large scale on billboards while the 25th anniversary of the legendary ARTboard Festival.
UC BERKELEY INDO-AMERICAN GIVES BACK

Shayna Parekh, 21, the winner of U.C. Berkeley's top honor for a graduating senior, the University Medal, has a one-way ticket to India to volunteer for Veerayatan, a non-governmental organization that works in education and health at centers in the states of Bihar and Gujarat and the city of Pune.
Parekh, who grew up in Southern California, will graduate this month with a B.A. in political science and interdisciplinary studies with a 3.96 overall G.P.A. Her grandfather immigrated to Tanzania from India and her parents, an aerospace engineer and a businesswoman, grew up in East Africa and England, before immigrating to the U.S.
She was introduced to Veerayatan when she was one of 21 U.S. students selected by the American Indian Foundation in 2001 to assist earthquake relief efforts after the massive earthquake in Gujarat.
BILLIONARIES

A list of Asian/Asian Pacific Americans on Forbes's "Billionaire List" are as follows: