LATEST NEWS FOR OCTOBER 2002

Our invitation is extended to discover various Asian American leaders listed below, information on our past victories and the many great things that are presently happening in our communities.

For additional and specific information on the subjects listed here, please "CLICK"

on the many links found within each article. They will continue your journey to exploring "in-depth" the various topics being highlighted in this section.

Discover the latest events in the following categories

NATIONAL NEWS

MARKETING NEWS

COMMUNITY NEWS

MUSIC EVENTS

FILM/TV INFO

THEATER EVENTS

INTERVIEWS AND REVIEWS

FEATURED ARTISTS

YOUR MUSICAL INPUT IS NEEDED as we seek identify the best songs from our music artists.

Click HERE to have your opinion heard on the following music groups:
Bad Candie (folk rock)
Francis Kim (folk rock)
Second Wind (r&b)
Gorillaz (hip-hop)
String Cheese Incident (jam band)
Junoon (rock)
Regine Velasquez (pop)
Rachael Lampa (Christian pop)
Click HERE on your views if people would come to a Hollywood night club showcasing prominent Asian Pacific American music artists.
FEATURED ARTISTS & LEADERS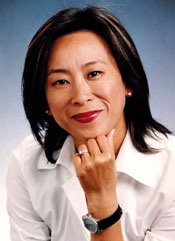 She is the CEO and founder of DFreedomZone Inc. based in San Francisco specializing in providing real-time 3D visualization software and interesting 3D content for the World Wide Web.
Ellen Poon obtained her undergraduate degree in Computer Science from the University of Essex in England. She continued her Ph.D. studies at University of London and subsequently published two books on her reserach in Theoretical Computer Science.
Ellen was the head of the 3D Department at Rushes Post Production in London - a subsidiary of Virgin Enterprises. She also spent four years as Senior Computer Animator and Software Designer at Carlton Communications' Moving Picture Company in London. Rushes and the MPC are two of the best-known and most prolific commercial and television post-production companies in Europe.
Starting in 1990, as a top visual effects supervisor with the illustrious George Lucas' ILM (Industrial Light and Magic) Visual Effects team, she has worked with the highly acclaimed Chinese director Zhang Yimou and ground-breaking films (i.e. Jurassic Park, The Mask, Disclosure, Jumanji, and Perrier's Toy Soldier spot.)
Ms. Poon brings to her projects a unique combination of inspiration, meticulous technical expertise and fiscal acumen enhanced by a refined creative aesthetic. She has a reputation of working closely with directors in helping them bring their ideas to life.
Her forte is creature animation or character animation films.
Ms. Poon has served as a visiting lecturer at various prestigious universities throughout the world such as Royal College of Art, Middlesex University and Westminster University. She has co-authored "Programming with Standard ML" and "Programming with Miranda."
As a co-founder of DFreedomZone, she states that her San Francisco-based company produces engaging 3D animation for the entertainment and advertising industries. DFZ's unique 3D graphics rendering technology creates dynamic online and multimedia experiences designed to reach and influence teen and college-aged consumers. By combining the company's real-time 3D visualization software with its production experience, DFZ offers a unique combination of inspiration, meticulous technical expertise and fiscal acumen enhanced by a refined creative aesthetic.
Doug grew up in a rural city in Taiwan. When his parents moved to Michigan in the United States, he had difficulty assimilating into the new culture and found drawing to be a safe haven and outlet to express himself without talking. As a result, he found that he had a gift of drawing.

Doug Chiang studied film at the University of California, at Los Angeles, and industrial design at the Center of Creative Studies, College of Art and Design.
His first professional experience was working for a company called Digital Productions where he was hired to design and direct computer generated TV commercials and flying logos. His first assignment was designing the opening title logo for the premiere of The Oprah Winfrey Show.
Chiang then worked as a Stop Motion key animator on the Pee Wee's Playhouse television series. He soon rose to become a Clio Award winning commercial director and designer for Rhythm and Hues, Digital Productions, and Robert Abel and Associates. He won a Clio Award for his work on a Malaysian Airlines ad in 1994.
In 1989, Chiang joined Industrial, Light, and Magic as a Visual Effects Art Director and became the Creative Director in 1993. During this time, he worked as Visual Effects Art Director for films including Ghost, Back to the Future II, The Doors, Terminator 2, Death Becomes Her (won an Academy Award), Forrest Gump, Jumanji, and The Mask. He has earned both an Academy Award and a British Academy Award for Death Becomes Her and another British Academy Award for Forrest Gump.
As an independent film director, Chiang has received numerous awards, including First Place in the FOCUS Awards for his film Mental Block. Chiang's personal paintings have appeared nationwide in various publications as well as limited edition prints and posters.
In 1995 Chiang left ILM to head up the Art Department as Design Director (Director of Concept Design) for Star Wars: Episode I The Phantom Menace, Episode II, Matrix 3 and his personal film / book project Robota that he started in 1993.
Robota initially started as a project to teach myself painting and design. During free weekends and nights, Doug would work on combining his two interests in art - nature and technology - in order to push his skills.
Doug loved to explore the interrelationship between nature and technology, especially since he perceives this as complimentary elements. While exploring this relationship with art, the Robota story began to unfold.
Doug describes the above-mentioned "film book" as simply an art book story told in a film-like manner. This allows him to utilize the ability of the quality of "books" that allows the viewer to delve into the thoughts and motives of the main characters in ways film can't. While incorporating the strengths of "films" to present drama in a linear time specific format that allows for a very controlled storytelling. The other added element is the Internet medium to produce something different.
In 2001, he joined the Earth and Beyond™ Online team as a consultant and will be providing concept art for all of the player space ships in the game. Earth and Beyond Online is Westwood's first massively-multiplayer online role-playing game set in a persistent galaxy. The game is set in the future, when star travel is in its earliest stages, and humans are just starting to breach the boundaries of the solar system.
Artists and designers such as Robert Bateman, Syd Mead, Ron Cobbs, Ralph McQuarrie, Howard Terpning, Hugh Ferris among other people's works have influenced him.
Feb 16 - born in Taipei,Taiwan, the 2nd of 3 children.
Immigrated to the U.S. & lived in Dearborn, Michigan.
Moved to Westland, Michigan - a suburb of Detroit.
Made first film in Junior High School using pixelation - animating people.
Made 12+ three minute animated shorts between 1975-77.
Won Grand Prize in the Michigan Student Film Festival Produced w/"Gladiator"
Met John Prusak who became his film mentor.
Inspired to be a stop motion animator after seeing Saw Star Wars & The Golden Voyage of Sinbad
Won 1st Place in Michigan Student film Festival with his 10 minute sci-fi fiction film modeled after Star Wars
Hospitalized for complications after a routine abdominal surgery. Spent the next six months in intensive care and over the next year underwent a total of eight more abdominal surgeries.
Graduated from John Glenn High School with honors.
Studied Industrial Design at Center for Creative Studies, College of Art and Design in Detroit.
Worked as a T.A. for a film production class at Michigan's Ford Vocational/Technical Center
Moved to California and attended UCLA. Majored in Film Production.
Worked for the UCLA Daily Bruin newspaper as an illustrator.
Became Art Director for the UCLA Daily Bruin.
Produced Mental Block, a five minute animated film. The film was awarded First Prize in the FOCUS film competition and won a Nissan Sentra automobile.
Took first professional freelance job doing storyboard work for industrial films.
Was hired as Director / Designer for Digital Productions, a Los Angeles based computer graphics company.
Directed and designed the opening logo for the premiere of the Oprah Winfrey Show.
After digital Productions closed down, he freelanced and worked as the stop motion animator for the second season of Pee Wee's Playhouse.
Joined Rhythm and Hues as Director/Designer. Directed several computer graphic commercials.
Left Rhythm and Hues to work as a concept designer for Universal Pictures on Back to the Future 2.
Accepted a position as Visual Effects Art Director at Industrial Light and Magic (ILM) and moved to Northern California.
Won an Academy Award and a British Academy Award for Death Becomes Her.
Started conceptualizing Robota: Reign of Machines.
Became Creative Director for ILM.
Commissioned by Oceanic, a scuba equipment manufacturer, to paint his first Limited Edition Print.
Won a Clio Award for Best Set Design for a Malaysian Airlines commercial.
Got married.
Joined Star Wars Episode I: The Phantom Menace as Design Director.
Won another British Academy Award for Forrest Gump.
Birth of first son, Jake.
Star Wars Episode 1 is released.
Birth of second son, Ryan.
Started work on Star Wars Episode II.
Named "100 of the Most Influential Asian Americans of the Decade" by A.Magazine: Inside Asian America
Visual Keynote Speaker for the Games Developers Conference.
Doug Chiang Studio is formed.
Sold book rights for Robota: Reign of Machines to Callaway Editions.
www.dchiang.com website is launched.

"Tak is a master of the proper use of blending in-camera and visual effects techniques," states Steve Rundell of D-Rex - who has worked with him on many projects.
Tak Fujimoto is an award-winning Japanese-American director of photography who is considered one of the most talented camera operators in Hollywood and a fan of the "less-is-more" school of filmmaking. Tak is perhaps best known for his work with filmmaker Jonathan Demme through films such as Philadelphia, Silence of the Lambs, Married to the Mob, Something Wild, Swing Shift, Last Embrace and Caged Heat.
His rise to the top was a long one. A graduate of the prestigious London Film School, Fujimoto first worked as an assistant to Haskell Wexler on television projects and then with Jonathan Demme on several B-pictures.
He made his debut as full cinematographer on Badlands (1973). His other credits include The Silence of the Lambs (1991), Philadelphia (1993), and The Sixth Sense (1999), for which he won the American Society of Cinematographers award for Outstanding Achievement in Cinematography in Theatrical Releases.
He has also worked with such well-known directors as Terrence Malick, Jonathan Kaplan, John Hughes and George Armitage, with credits including Night and the City, Gladiator, Miami Blues, Sweet Hearts Dance, Cocoon: The Return, Pretty in Pink, Ferris Bueller's Day Off, Heart Like a Wheel, Death Race 2000 and Badlands.
A Thousand Acres (1997)
Badlands (1973)
Beloved (1998)
Borderline (1980)
Caged Heat (1974)
Cannonball (1976)
Cocoon: the Return (1988)
Crooked Hearts (1991)
Death Race 2000 (1975)
Devil in a Blue Dress (1995)
Ferris Bueller's Day Off (1986)
Grumpier Old Men (1995)
Heart Like a Wheel (1983)
Last Embrace (1979)
Married to the Mob (1988)
Melvin and Howard (1980)
Miami Blues (1990)
Neil Young & Crazy Horse - The Complex Sessions (1995)
Night and the City (1992)
Philadelphia (1993)
Pretty in Pink (1986)
Remember My Name (1978)
Signs (2002)
Silence of the Lambs
Singles (1992)
Something Wild (1986)
Sweethearts Dance (1988)
Swing Shift (1984)
That Thing You Do! (1996)
The Replacements (2000)
The Silence of the Lambs (1991)
The Sixth Sense (1999)
Where the Buffalo Roam (1980)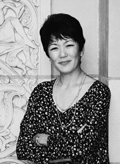 JUDY MITOMA Judy Mitoma is the Director of World Festival of Sacred Arts, Director of the UCLA Center for Intercultural Performance and a Professor of Dance at UCLA in the Department of World Arts & Cultures.
A Dance Ethnologist and dancer by training, her areas of specialization are Java and Bali in Indonesia, and Japan. She served as Chair of World Arts & Cultures from 1982-1997, establishing full departmental status for the program in 1995.
She worked on the 1984 Olympic Arts Festival and served as a co-curator of the 1990 Los Angeles festival with Peter Sellars.
Independently directing several Asian Performing Arts Summer Institutes (APASI) in 1977, 1979, 1981, 1984 and 1988she has brought many artists from Asia to the UCLA campus. In 1991, Judy was a Warren Weaver Fellow at the Rockefeller Foundation, conducting research in the arts of West Africa.
In 1995, she established the Center for Intercultural Performance (CIP) to support research, creative experimentation, documentation, and public outreach for the UCLA campus.
Under her leadership - UCLA/CIP has launched three major initiatives: The Asia Pacific Performing Arts Exchange Program (APPEX) funded by The Ford Foundation, The UCLA National Dance/Media Project funded by The Pew Charitable Trusts, and a Humanities Residency Fellowship program with the Rockefeller Foundation. Mitoma is a consultant to the New England Foundation for the Arts, Asia Society, and is actively involved in the Los Angeles arts community.
In the fall of 1999, she successfully implemented the World Festival of Sacred Music - the Americas, 85 events throughout the city of Los Angeles as a gesture for peace and universal responsibility for the next millennium. Currently, Mitoma is compiling a Festival CD and DVD and serves as the editor-in-chief for a publication/DVD entitled "Envisioning Dance on Film and Video."
She is Editor in Chief of a publication/DVD "Envisioning Dance on Film and Video," which will be published in fall 2002 by Routledge. M.A. and B.A., University of California, Los Angeles.
Mitoma is known as a person who walks softly and carries a big grant. The soft part describes her philosophy of human interconnectedness and her ability to articulate it in melodious and dedicated tones. The grant part is simple, she explains. "It's hard work, just very hard work--there's no smoke and mirrors."