DECEMBER 2002 NEWS
US Asians would like to personally express our hope that the Christmas season of all our worldwide supporters will be filled with thanksgiving and holiday cheer during these historic times.
Our invitation is extended to discover the many exciting things and people that are from and/or affecting the Asian/Asian Pacific American communities.
Discover the latest events in the following categories
FEATURED LEADERS
OBITUARIES
THEATER ORGANIZATION
EVENTS
MEDIA NEWS
COMMUNITY LEADERS
MEDIA NEWS
COMMUNITY NEWS
POLITICS
REVIEWS
MARKETING NEWS
NEWS FROM ASIA
YOUR MUSICAL INPUT IS NEEDED as we seek identify the best songs from our music artists.
Click HERE to have your opinion heard on the following music groups:
Quell (Industrial Noise)
Ghost Orgy (pop)
Bad Candie (folk rock)
Second Wind (r&b)
N.E.R.D.
String Cheese Incident (jam band)
Junoon (rock)
Vanessa Mae (International Pop)
A-Mei (R&B/Pop)
Silverscene (Rock)
Eskapo (Rock
Kristine Sa (Pop)
Mango Pirates (Alternative)
Sprakataks (Rock)
Karmacy (rap)
Click HERE on your views if people would come to a Hollywood night club showcasing prominent Asian Pacific American music artists.
FEATURED ARTISTS & LEADERS

DEBORAH MARR Deborah T. Marr is the CPU architect responsible for Hyper-Threading Technology in the Desktop Products Group.
Hyperthreading technology makes a single physical processor appear as multiple logical processors; simply put, the physical execution resources are shared and the architecture state is duplicated for each logical processor.
From a software or architecture perspective, this means operating systems and user programs can schedule processes or threads to logical processors as they would on conventional physical processors. From a microarchitecture perspective, this means that instructions from both logical processors will persist and execute simultaneously on shared execution resources.
Deborah has been at Intel for over ten years. She first joined Intel in 1988 and made significant contributions to the Intel 386SX processor, the P6 processor microarchitecture, and the Intel® Pentium® 4 Processor microarchitecture.
Her interests are in high-performance microarchitecture and performance analysis. Deborah received her B.S. degree in EECS from the University of California at Berkeley in 1988, and her M.S. degree in ECE from Cornell University in 1992.
The Cornell graduate is one of a handful of female computer chip designers in a field that is 95% male.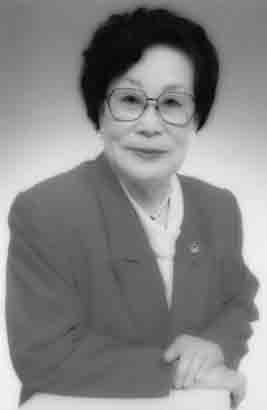 Ms. Kim was born in Taegur, South Korea, and taught and worked as a principal there for over ten years.
She is a survivor of the Korean War and remembers a time in South Korea when "all the country was just ashes, everything was just burned."
She came to the United States on a Fulbright Fellowship in 1959. Kim received her doctorate in education at UCLA in 1970. Her dissertation focused on how vocational education could be improved in South Korea.
She was the first Korean woman to receive a doctorate degree from UCLA.
Kim has served as President of the YWCA of Los Angeles; chair of the Board of the Pacific Consortium on Employment (PACE); vice chair of the Board of the Korean Institute of Southern California; and on numerous other community organizations.
She also has been honored by the Los Angeles City Human Relations Commission in its "Bicentennial Salute to Los Angeles Women of the Year" and has received numerous other awards.

East West Players is the first and foremost Asian Pacific American theatre in the country.
EWP is the "place" where Asian Pacific American theatre was born, producing a variety of different plays including traditional classics, huge Broadway productions, and plays specific to the Asian American experience.
Perhaps even more encouraging is that EWP has been a model for the numerous other Asian Pacific American and Asian Pacific Canadian theatres now in existence in North America.
East West Players was founded by nine artists in 1965 and is now home to over 600 ethnically diverse artists each year. Over seventy-five percent of all Asian Pacific performers in the acting unions living in Los Angeles have worked at East West Players.
East West Players has provided training and opportunities to many emerging and professional artists who have gone on win Tony Awards, Obie Awards, Emmy Awards, Theatre L.A. Ovation Awards, and nominated for Academy Awards.
EWP alumni include Mako, John Lone, B.D. Wong, David Henry Hwang, Philip Kan Gotanda, Freda Foh Shen, Roberta Uno, R.A. Shiomi, Judith Nihei, Alec Mapa, Wakako Yamauchi, Amy Hill, Sala Iwamatsu, and Nobu McCarthy.
East West Players has also had the opportunity to work with many respected artists and faculty such as actors Danny Glover, Tsai Chin, Lauren Tom, and Nancy Kwan, directors, Lisa Peterson and Oskar Eustis, musician Dan Kuramoto and instructors Calvin Remsberg and Fran Bennett.
Since its founding, EWP has premiered over 100 plays and musicals about the Asian Pacific American experience and, through its many artistic and educational programs, has held over 1,000 readings and workshops.
EAST WEST'S LATEST PROJECT
ANDREW TSAO'S "THE TEMPEST"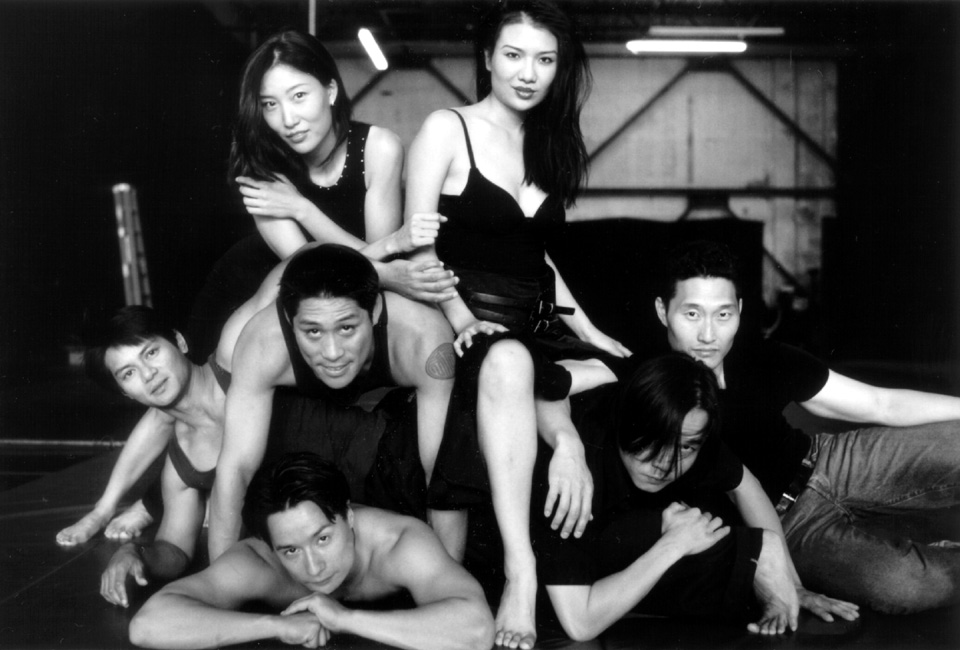 "Matthew Yang King does the most chameleonic double duty as he switches between the character who is the play's homeliest and the character who is the play's handsome young stud." -- Los Angeles Times
"The unique interpretation of a classic tale is compelling and spell-binding and is the performance for fans of old and new." -- NoHo LA
On an island somewhere far away from here and now lives the exiled Duke of Milan Prospero and his daughter; a spirit; and a half-human beast. Fate and destiny come together to bring Prospero's enemies to this magical island where revenge, desire, love and forgiveness all work to bring a wronged man back to humanity. Acclaimed Shakespearean director Andrew Tsao blends Eastern and Western techniques in movement, costumes and music to create a hip, young, sexy production
Esther K. Chae, Daniel Dae Kim, Matthew Yang King, Kipp Shiotani, Trieu Tran, Gwendoline Yeo and Ogie Zulueta are featured in Andrew Tsao's version of Shakespeare.
REVIEW OF ANDREW TSAO'S "THE TEMPEST
The cast is up for the athletic demands, but playing multiple roles works against East West Players production . . . . . .
OUR GOALS
The purpose of this section is the following:
OPPORTUNITY
to discover more about our dreams
UNDERSTANDING
our fears and our hopes and
UNCOVERING
invaluable and missing information
ADDITIONAL INFORMATION
For additional and specific details on the information listed below, please CLICK on the "Titles" listed below.

APA & MEDIA NEWS
R.I.P. - KAM FONG
KAM FONG passed away on October 18.
From 1968 to 1978 Fong played Detective Chin Ho Kelly on "Hawaii Five-O" the second longest-running police series in television history (the series ended in 1980).
SHINSEKI'S FIGHT VS. TERROISM
Gen. Eric Shinseki, the Army's chief of staff, is helping to direct a low-intensity war in Afghanistan and preparing for a possible invasion of Iraq.
His most formidable adversary these days is on the third floor of the Pentagon: Defense Secretary Donald H. Rumsfeld.
JOHN WOO'S "THE HOSTAGE
BMW films and RSA USA, Inc. announced today the line-up of renowned Hollywood directors who will take the helm of the next three installments of The Hire Internet film series. The films are underwritten by BMW and includes a production by John Woo.
BEAU SIA AND STACYANN CHIN ON BROADWAY
A revolution is being undertaken at the Longacre Theatre, and it's being led by Russell Simmons and Stan Lathan.
The two men behind Def Poetry Jam on Broadway are dedicated to proving that poetry needn't be ancient or stodgy, but that it can still prove driving and inspiring to the current generation with multi-ethnic performers such as Beau Sia and Stacyann Chin.
REVIEW - "A DRAGON'S ROAR"
Review of the September 1, 2002 music event that featured groups from Japan, Hong Kong, Florida, San Francisco, Houston and Southern California.
ANNIE GUO
Asian Pacific American organizations in demanding that Ventura County Police admit to gross negligence in the shooting of 14-year-old Anna Guo, end its malicious prosecution and release her immediately.
CHINA'S RICHEST BUSINESS PEOPLE
Larry Rong Zhijian (CITIC Pacific Group Hong Kong), Xu Rongmao (Group Shanghai) and Sun Guangxin (Guanghui Group) are among China's richest business people.
RACISM DURING WWII
Racism was rampant following the Japanese attack on that infamous Sunday morning. Wartime hysteria led to the imprisonment of about 120,000 Japanese-Americans in concentration camps that peppered the western part of the nation.
Ted Ohira's (recipient of three Bronze Stars) memory of that white face, that voice so saturated with hate that stated "Hey you dirty Jap."
"After all that combat. I went through five major battles in Europe, and I received lots of awards and medals. … And then one day, in downtown Los Angeles, I hear this: `Hey you dirty Jap.'
"I don't cry. I didn't then. I got mad and I wanted to beat that guy up, but I said `this guy is ignorant.' I had enough of fighting and I just walked away."
REVIEW OF YOYO MA'S "SILK ROAD PROJECT
The message of cultural understanding works well, but host Yo-Yo Ma's overwrought playing raises some interesting questions at UCLA's Royce Hall performance.
SHI ANN HUANG
Shi Ann Huang gets kicked off "Survivor." She mentioned in her final words that she was "really honored" to be the first Asian American to be on the show and said a few words in Chinese to her family.
NAVY DISTINGUISHED PUBLIC SERVICE AWARD
The Navy's Distinguished Public Service Award were given in acknowledgment of the work of many Japanese Americans during World War II as Japanese language teachers at the U.S. Navy Language School in Boulder, Colo.
"THE ROCK" WINS DIVERSITY AWARD
"The Rock," whose real name is Dwayne Johnson, received the 2002 Nova Award as the voters' choice for the best rising star of the year.
Johnson's movie credits include "The Scorpion King" and "The Mummy Returns."
BLT'S RELEASE DATES
Sources tell us that Justin's film BETTER LUCK TOMORROW will be released in three (3) cities that weekend - LA, NY, and SF by MTV in early 2003.