Gwendoline Yeo from "Broken Trails"
US ASIANS:
Gwendoline - how do you balance/prioritize your time upon graduating from UCLA (summa cum laude), diploma in classical piano from San Francisco Conservatory of Music, winning the Ms. Chinatown USA, CCTV reporter, FOX pilots, WB music countdown show, one woman radio show on NPR-KCRW's "The Politics of Culture," member of Second City's "L.A. Soap," winning two Dramalogue Awards and producing music tracks while being a successful actress?
GWENDOLINE YEO:
Good question. Hard choices needed to be made. I had to be very honest with myself and was humbled at what I learned. You can't do everything because you end up compromising quality in the long run. It became clear that acting was my destiny because I received reinforcement through the kind of jobs I was landing. A wave had begun and I decided to ride the wave that brought me a series regular role on a "Desperate Housewives" and working with Academy Award winner Robert Duvall. At the end of the day, I have to let gut not ego make these hard choices. And as long as I am true to myself, I think I'll be ok on the path forward to even more successes. I also have to say that my strong faith and having God by my side has been essential in all my blessings.
US ASIANS:
Which one of the above-listed passions created the most creative joy within your soul?
GWENDOLINE YEO:
Whatever the passion, the instrument, the medium the context, the people--what is most important is being myself. When I am given the room to be un-edited and fully myself is where I shine and when I am happiest. It might be getting lost in a moment on the Chinese zither, or in a revealing moment of truth looking into the eyes of another actor--you hit the zone.Considering your work in the community and being awarded the 2004 Lorayne Richardson Memorial Award from the Canadian Mental Health Association, what insights could you share on why many Chinese girls committed suicide?
To Read the Entire Interview with all the Chinese Actresses in Robert Duvall's "Broken Trail" on AMC, click
HERE.
EMPOWERING KA CHURCHES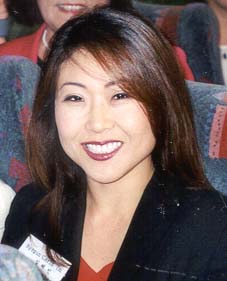 My effort in the last few months to develop a network of resources and partners to awaken and empower the Korean American churches in the area of economic development and governmental funding has been an exciting adventure and a great learning experience.

I cannot lie and say that it has not had its tremendous challenges. However, in taking on this task of empowering the Korean American church community, I can relate to Thomas Aquinas's statement, "We manifest great energy when we are consumed by compassion." Although there has been no one specific organization that I volunteered for, in many ways, I feel that I have been volunteering for God or actually been volunteered by God. I can only conclude that this passion or compassion was God given.
To Read the Entire Interview with Hypein Im, click HERE